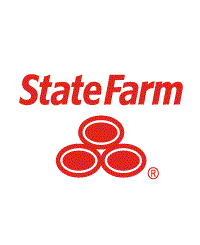 STATE FARM® INSURANCE AGENT,

NORFOLK

, NE
Jay Wolfe
Would you like to get a quote?
Office Details:
Landmark:
Beside King's Entertainment Center and Norfolk 7 Theatres.
Office Hours (CST):
Mon - Fri 8:00 am to 5:00 pm
Need help with a claim?
Start or track your claim online, or with the State Farm® mobile app.
Need to pay a bill?
Pay insurance bills fast and manage them easily.
About Me:
Lifelong Norfolk Resident
Married with 3 children
State Farm Agent since 1985
Norfolk Area Chamber of Commerce
YMCA volunteer
Kiwanis Club
National Association of Insurance & Financial Advisors
Ambassador Travel Qualifier
Legion of Honor
National Quality Sales Award
Our Mission:
Our mission is to help people manage the risks of everyday life by recovering from the unexpected happenings and realizing their dreams. We all live daily by The Golden Rule do unto others as you would have others do unto you.
Our Team:
Alvaro Archundia
Office Manager
Alvaro has his license in Property, Casualty, Life, and Health and is fluent in English and Spanish. He grew up in Madison, NE where he graduated from Madison High School. He is also a graduate of Wayne State College. Alvaro enjoys being a father and is enthusiastic to provide quality service at the Jay Wolfe Agency.
Ana Ramirez
Insurance Account Representative
Ana is fluent in English and Spanish. She has 4 years of experience as an insurance professional. Ana is the mother of two little girls and is excited to provide you with remarkable customer service and be a part of the Jay Wolfe Agency.
Jennifer Mclaughlin
Insurance Account Representative
Jennifer has been with Jay Wolfe Agency since March 2018 and is licensed in property and casualty. A native to Norfolk, Jennifer is married and the proud mother of two sons and a step daughter. She enjoys camping, boating, and spending time with her family. She is looking forward to helping you with your home and auto needs.
Agent's Credentials and Licenses:
Disclosures
Life Insurance and annuities are issued by State Farm Life Insurance Company. (Not Licensed in MA, NY, and WI) State Farm Life and Accident Assurance Company (Licensed in New York and Wisconsin) Home Office, Bloomington, Illinois.
State Farm VP Management Corp. is a separate entity from those State Farm entities which provide banking and insurance products. Investing involves risk, including potential for loss.
Neither State Farm nor its agents provide tax or legal advice. Please consult a tax or legal advisor for advice regarding your personal circumstances.